Doug Feinburg - Co-Founder | Creative Director | Producer
For over 25 years, Doug has made a name for himself by focusing on the creative, technical and communications goals of his clients. He is a corporate storyteller who works closely with clients, taking the time to understand their products and services in order to develop highly effective marketing and training messages. His technical expertise in a variety of mediums allows him to translate these messages into a wide range of web, video and print products to meet these goals. Doug plays ice hockey and coaches youth baseball and basketball.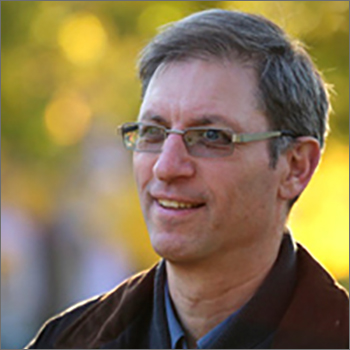 Jim Herzig - Business Development
Jim Herzig oversees business development at Thunder Sky, and brings a wealth of experience providing services to a number of creative niche service companies, from print and multimedia to video production. Prior to joining Thunder Sky, Jim was the co-owner of an established Boston-based video production company, creating television spots, programming for public television, and marketing and industrial videos, as well as a leading video post-production facility. Jim is also a published songwriter and an occasional studio musician.
Mihai Chebac - Cinematographer
Mihai's vast knowledge of cinematography and state-of-the-art cameras allow him to create stunning imagery in every production. Mihai brings to your project a formal education in photography and cinematography with a Master's degree from the I.L. Caragiale Film School in Bucharest, Romania. He worked at Buftea Film Studios for many years as a cinematographer on feature films, and upon coming to the US in the 90s, he began workin with top studios and agencies in the Boston and Los Angeles areas. His credits include The Next President, Talking with David Frost, promos for the Discovery Channel and over 700 projects for educational and corporate clients.