Monotype
Monotype needed a 4-page brochure to accompany a video about their "Portfolio for Automotive" font technology.  Thunder Sky provided copywriting, design and imagery for this design.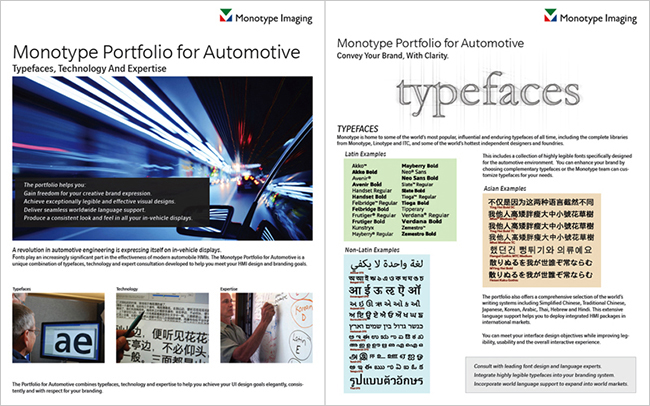 NEXX Systems
NEXX needed a variety of collateral materials including product brochures and a corporate brochure.  To produce these brochures, Thunder Sky provided photography, technical illustration, copywriting and logo design.  This was part of larger branding campaign that included video production and website development.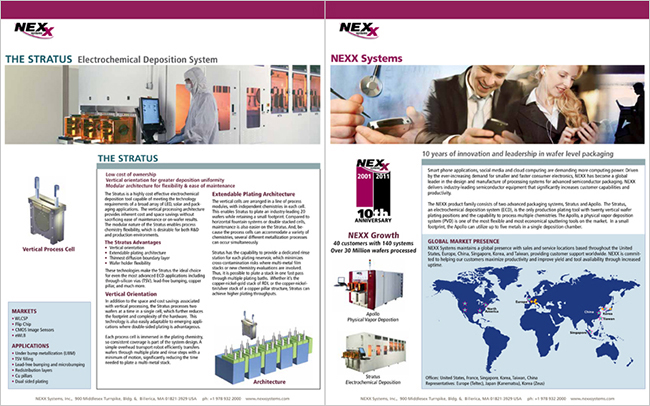 MoreMagic
MoreMagic needed trade show graphics, signage and video based backwall graphics.  These involved information loops and product demos.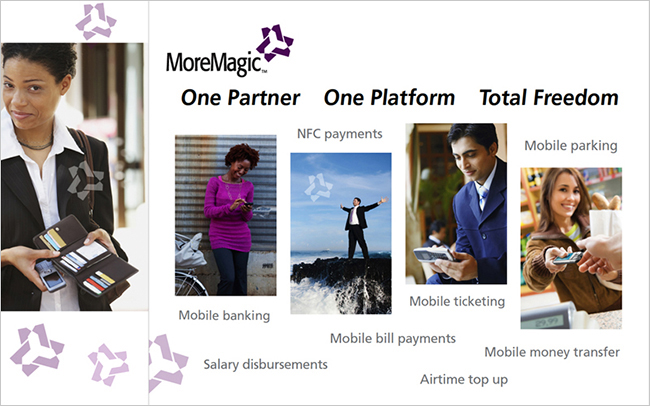 Genscape
Genscape wanted to revamp their series of reports and newsletters which are used by analysts and futures traders in the energy sector.  This project involved photographic image enhancement and design.